I have baked many a bread and just realized that I never really baked a simple white bread. I read many a recipes, tried a many from the net, until I landed
here
. I decided to do their lessons on breadbaking and what you see in this post is their Lesson One, which is the making of a simple white bread.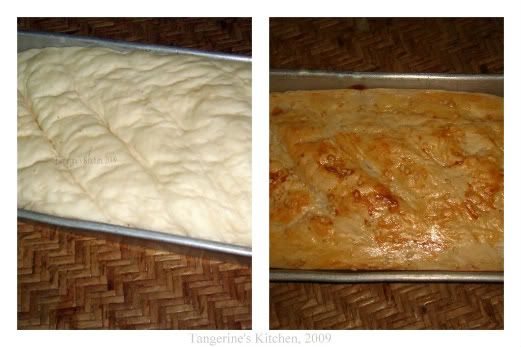 Their lesson is simple and straightforward and very helpful. I halved their recipe for fear of another failure of the bread.
The first and the second rise were sucessful and rapid owing to the high temperature in my kitchen.
I sprinkled sesame seeds on the surface and the bread baked beautifully. It had a chewy crust but the crumb was really tender.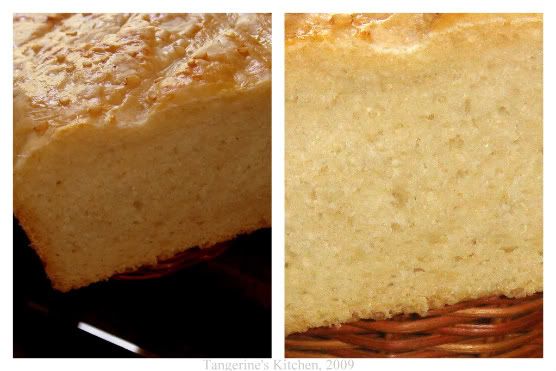 Toasted with scrambled eggs, this bread served us a wonderful breakfast this morning.
I will be doing Lesson 2 shortly, which is about adding something to the loaf!
On another note,